Find in this section publications relevant to the renewable energy sector and related to Mozambique. For more information and publications, register as a member of AMER..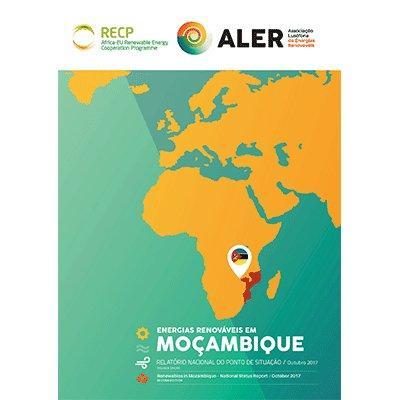 ENERGIAS RENOVÁVEIS EM MOÇAMBIQUE
During the conference "Renewables in the Electrification of Mozambique" organized by the Associação Lusofona de Energias Renováveis ​​(ALER) and with the support of RECP, which took place on the 25th and 26th of October 2017 in Maputo, Mozambique, ALER presented the report "Energias Renewables in Mozambique – Situation Report" 2nd Edition [PORTUGUESE/ENGLISH].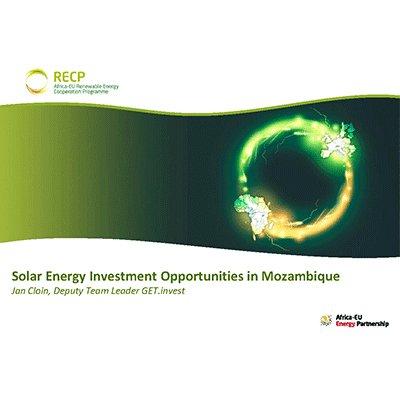 INVESTMENT OPPORTUNITIES IN SOLAR ENERGY IN MOZAMBIQUE
Presentation by the Africa-EU Renewable Energy Cooperation Program (RECP) on investment opportunities in solar energy in Mozambique [ENGLISH].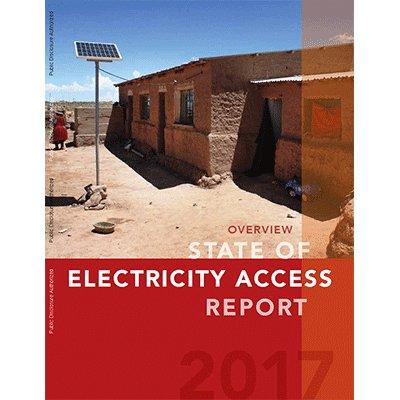 ESTADO DO ACESSO
A ELECTRICIDADE
The State of Access to Electricity Report, produced by the World Bank in 2017, aims to stimulate governments, donors, the private sector, civil society organizations and professionals to develop interventions to reduce the electricity access gap, integrating lessons learned with knowledge emerging innovative business and delivery models [ENGLISH].